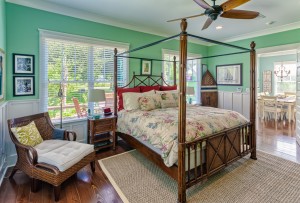 Pretty much everywhere you look to build a beach house, land prices can be astronomical. Beleive it or not there are some real bargains on the beach or near the beach lots in several of our local Mississippi communities. This reasonably priced property has created a real boom for building near the beach in these quiet coastal towns. Small town America is alive and well in these art-centric sand filled towns and cities. These towns are located on the Gulf of Mexico with great public beaches and lots of opportunities for fishing, hiking, birding, and boating. Many families use this area to get away from the hustle and bustle of the big city. Relaxing weekends and quiet beach time with your toes in the sand only one hour from New Orleans. As we say at Thornhill Construction, The coast is calling…
Here is a list of communities you may be able to find a piece of property to have Thornhill Construction build you a beach house.
Waveland

A small town with a great pier and wonderful beaches. Waveland has many buildable lots for sale at really reasonable prices. Waveland has features like City Wide Fire Departments and its own police department. It also has plans to build a new lighthouse near the pier as a centerpiece for its beach area. We have been the general contractor on many beach homes in Waveland.

Bay St. Louis

A Place Apart is their motto in this charming cottage filled beach community. Old town Bay St. Louis can be pricey, but there are still many bargains to be had if you are looking for a near beach lot and don't mind needing to be elevated.

Pass Christian

Much of the beach in Pass Christian is on highway 90, a four-lane highway. Don't let this discourage you because there are plenty of near beach opportunities that can be acquired. Many of the Pass Christian beach homes we build are actually on the Bay of Saint Louis and have piers instead of beach access.

Long Beach

Another great town with huge beaches that span the entire length of the city. Finding the right lot should be pretty easy and the building is booming in this area. We have completed many home projects as the general contractor in this area.
If you need a beach house built for you in these areas of Mississippi, give us a call at 228-424-7773 or fill out a request form for more information