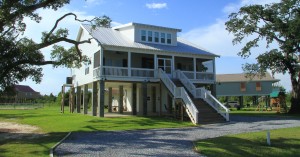 Updated for 2019 -Building on the Gulf Coast for many years, Thornhill Construction has seen the changes in our community's codes and floodplains. There are many places where a home could once be built on the ground but now requires a 20 foot plus elevation. Areas like Long Beach, MS, Bay St. Louis, Pass Christian, and Waveland have adopted new codes and floodplains in their entire areas.
In this guide, we hope to show some of the facets of building a home in these coastal areas that as a residential contractor, we face.
Our Guide Will Be Built Into The Following Sections To Keep The Information Organized:
Flood Plain Information – building along the Mississippi Gulf Coast almost guarantees that you will be trying to determine what your floodplain determination is on your property and how it will impact the style and type of home you build. We have built homes ranging from those that are out of a flood zone and can be built slab on grade to those homes that use piers to get above the current elevation requirements. Learn more by visiting our page on
finding the flood zone for your coastal Mississippi lot.


Building in a floodplain
Base flood elevation – BFE
Elevated Home FAQ
Flood Zones
Flood Insurance Once Above The Flood Plain
Foundations

Foundations are the bases of our homes, they are what provide us a stable and reliable platform for construction. When they are designed, they are built from durable materials meant to last for many years. In coastal construction, these foundations are what we use to get our homes above the current floodplain requirements. Piers, often made of concrete, like the Coastal Concrete Foundations shown below, raise the height of the foundation as much as 25 feet. Choosing the right foundation layout and specification is key to a strong reliable structure. Concrete foundations are a popular option for getting your home above the current floodplain.

Foundations for elevated homes
Determining how high
Coastal Construction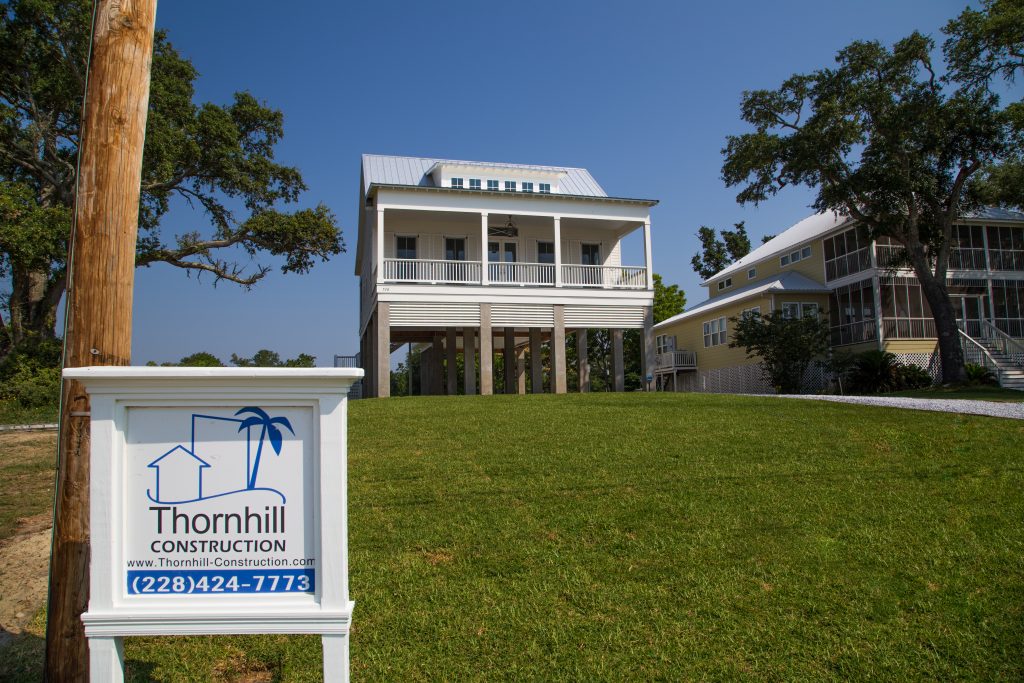 Siding or Facia Type – Choosing the right one
Rafter tails give the coastal feel
Coastal colors and Gulf of Mexico breezes
Porches and Outdoor Areas
Building in our communities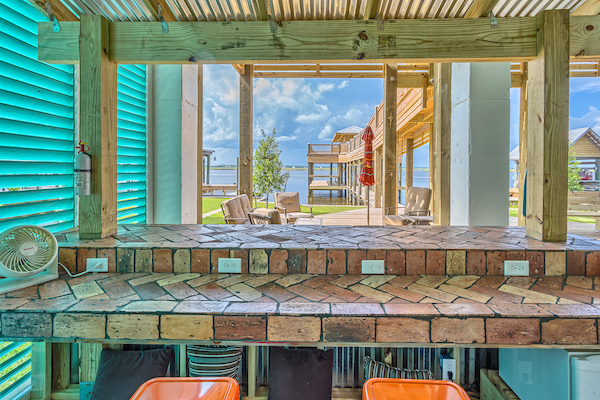 Diamondhead
Gulfport
Kiln
Long Beach
Building Beach Homes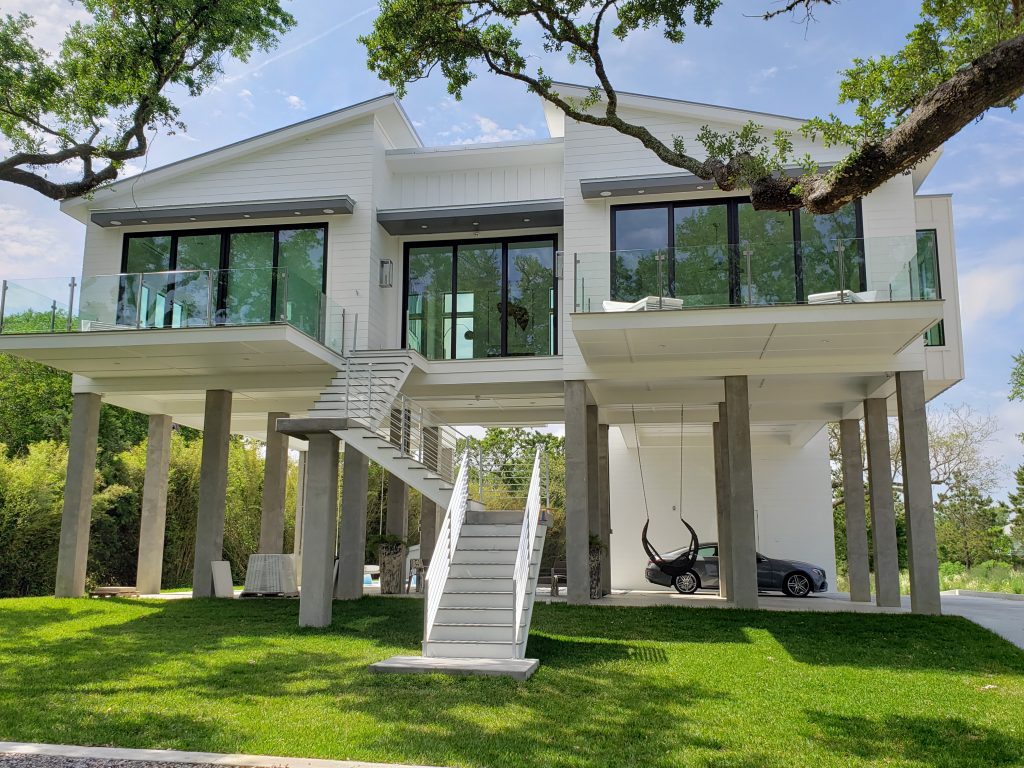 Sand and an outdoor shower
When we are building a home, we take years of construction experience to work with us every day to turn out great homes for our families to make memories in. We hope this guide will help walk you through the process of home building with Thornhill Construction.
An eye for detail and style in home construction